Aha! Here is the long promised SUPER SIZED featured giveaways! Here we have some giveaways that will occupy a night at home with some friends. Food, snacks, entertainment, and even coffee would be provided for...IF you enter!!
Featured Giveaway #1:
What better to occupy and stimulate the senses than a good film? Our friends over at
Consumer Queen
are having a giveaway for a
$45 Hollywood Video gift card!
Renting movies making you hungry?
Featured Giveaway #2:
Eighty KPH Mom
has you covered if you have the munchies! They have a
$20 Domino's Pizza gift certificate
up for grabs. From what I heard, that new recipe is really something. This would be a nice way to give that a try!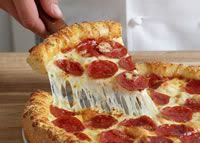 Featured Giveaway #3:
Still not full? Okay, don't say I didn't warn you!
Mommy Mandy
is giving away four boxes of
Cheez-It Italian Four Cheese
crackers. If these are as good as their other varieties, watch out!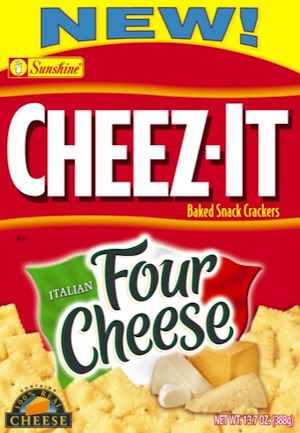 Featured Giveaway #4:
Have the kids gone to bed? No? Well, put them to work tending bar!
What? The Don Draper-era idea of kids tending bar bothering you?
Whichever way you fall,
The Freebie Fairy
has got you covered with
The Cocktail Primer
. Created by a master mixologist, it has both new and classic drinks to make your get together THAT much more interesting! This giveaway is sponsored by the fine company of
Andrews McMeel Publishing
. Be sure to check their website for many great titles for the whole family!!
Featured Giveaway #5:
Last but not least...it's 5:00 am, your friends have cleared out your pizza, eaten all your crackers, and drank all of your booze. Don't let them crash yet...it's time to make coffee! Stay up just a little bit longer to watch the sunrise with
Natural Mommie
's giveaway of a
Keurig coffee maker.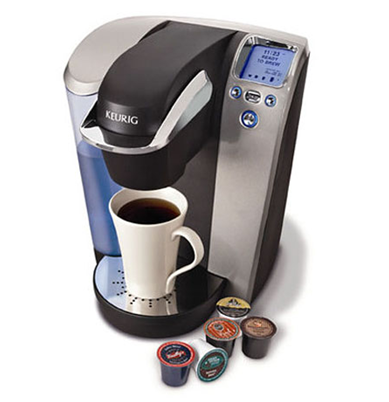 Now, I know these coffee makers...and I know they make some fine coffee! They also make tea and hot chocolate to please all your friends and family!
Good luck, folks, and remember to read the rules, respect each other, and have fun while trying to win some prizes!!